BIGHORN was proud to serve as the Presenting Sponsor of the Palm Springs International Film Festival Awards Gala. January 2nd's event was not only a precursor to the Golden Globe and Oscar winners, but it is the first stop in every studio's Oscar campaign. "This event truly kicks off awards season, and each year it brings Hollywood's elite to the desert," said Harold Matzner, BIGHORN Member and Chairman of the Palm Springs International Film Festival. "With the international spotlight on Palm Springs, we are excited to have BIGHORN as our Presenting Sponsor."
"We are proud to be affiliated with such a prestigious international event," shares BIGHORN Chairman R.D. Hubbard. "BIGHORN's unique lifestyle and award-winning architecture, golf courses, and amenities align perfectly with the world-class Palm Springs International Film Festival Awards Gala."
The 2016 PSIFF Awards Gala honorees included Johnny Depp and Cate Blanchett, both being honored with the Desert Palm Achievement Award; Matt Damon received the Chairman's Award; Brie Larson accepted the Breakthrough Performance Award; Saoirse Ronan received the International Star Award for actress and Michael Fassbender for actor; the Spotlight Award was presented to Rooney Mara; Alicia Vikander received the Rising Star Award; and Tom McCarthy received the Sonny Bono Visionary Award.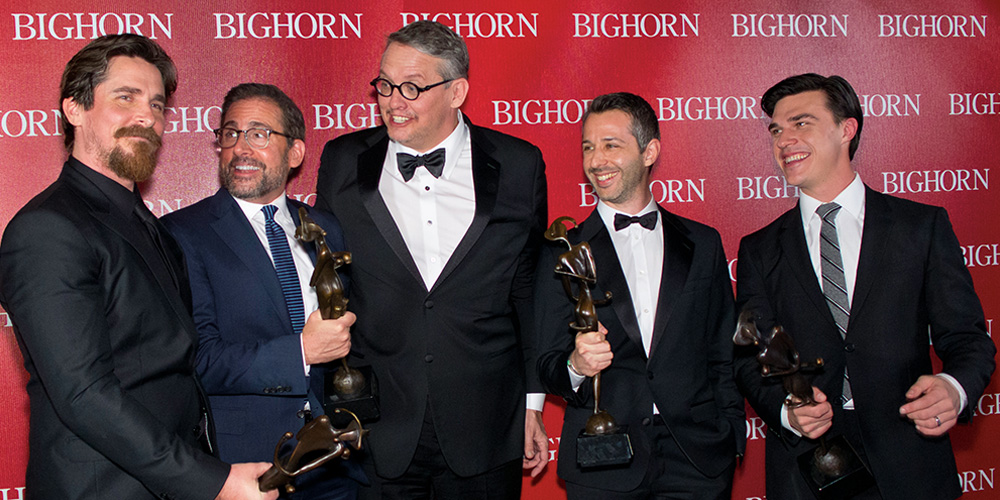 This year's star-studded Awards Gala was hosted by Mary Hart and included an honorary tribute to BIGHORN Member, producer extraordinaire, and philanthropist Jerry Weintraub, plus a video highlighting the many dimensions of the BIGHORN lifestyle.
What an honor it was to sponsor the 2016 Palm Springs International Film Festival Gala! We celebrate all the talented actors and actresses who put their heart and soul into their performances. Book your tickets and check out more information at www.psfilmfest.org.